Rev. Wayne Marcus is married to Tammy and has two daughters: Tasha and Noel. Tasha and her husband, Tyler Scroggs, have blessed Pastor Marcus with 3 grandchildren: Easton, Eli, and Elissa. Noel is married to Shane Pauley, and they have two daughters Hannah Kate and Abigail. God called Pastor Marcus to salvation at the age of 21 and soon after that into the Gospel ministry. At the age of 25, he began his first pastorate at Swamp Creek Baptist Church in Dalton, GA. After serving at Swamp Creek for five and a half years, the Lord led him to Tom's Creek Baptist Church in 1998, where he currently serves as its Senior Pastor.
Rev. Evan Alexander was saved in 2006, and God called him into ministry in high school. Evan pursued this calling by attending Anderson University (SC) and graduating with a B.A. in Christian Ministry (2014) and a Masters of Divinity (2018). He joined the staff at Tom's Creek in June 2014 as a summer intern, served three years as Minister of Education and Outreach, and he now serves as our Youth Minister. He is happily married to Kristin Thomas Alexander and has one daughter, Caroline Grace.
Wilson Hatcher became a Christian at the age of 9. He was heavily involved with music ministries growing up: both as a choir member and church pianist in high school. Wilson felt the call to serve in music ministry as a choir director during his senior year of college. He graduated from Anderson University (SC) with a Bachelors Degree in Music Education with a concentration in Vocal and Choral Music. He currently teaches middle school chorus at Southwood Academy of the Arts in Anderson, SC, while serving Tom's Creek as Minister of Music.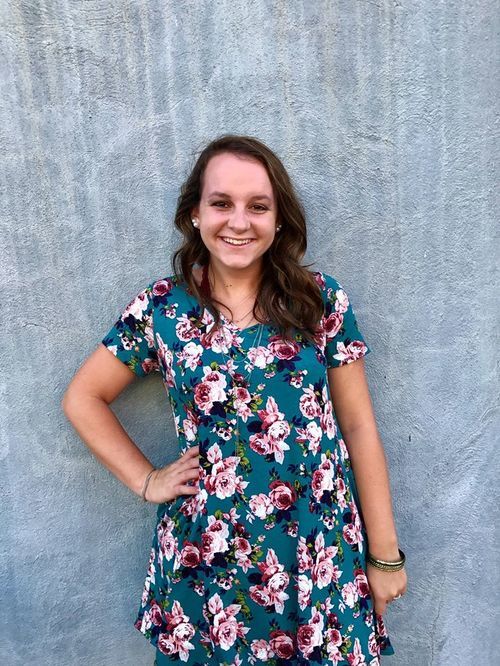 Kylie was called to salvation in 2005, and she has been a member of Tom's Creek since 2008. She has been serving as interim Children's Director since January 2018. Currently, she is pursuing a degree in nursing at Piedmont College, hoping to pursue medical missions in Spanish-speaking countries post-graduation.
Director of Senior Adults and Care
Ben Glaze is married to Vicki and has two sons: Alan and Matthew. The Lord has blessed Ben and Vicki with 6 grandchildren: 3 here on earth and 3 in heaven. God called Ben to salvation at the age of 12, and as His servant, he has been serving the Lord as a deacon, teacher, and many other ministries in the years since. He now ministers to the senior adults and homebound at Tom's Creek.